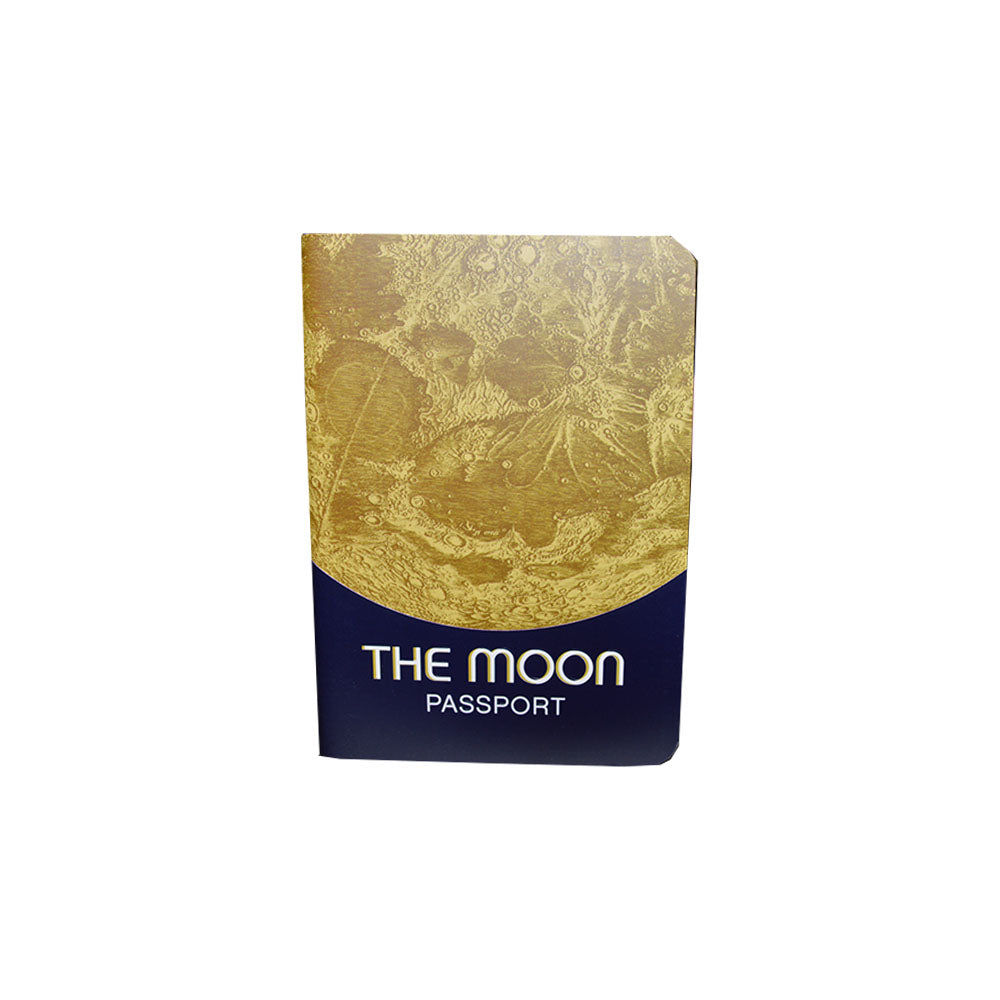 The Moon Passport Pocket Notebook
A trusty companion on your inward journeys, this notebook serves as your official passport to lands fanciful, fictional, and otherwise.
The Moon Passport notebook has a place for personal information and a fold-out page of extras. A handy chart of moon phases, a glossary of terms to identify the Moon's visible features, and maps of both the Near Side and the Far Side will help you navigate. There's also plenty of room to record all your lunar observations and to keep track of all your important missions on Earth.

48 pages | 3-1/2" x 5"

Shipping:
Free shipping (orders over $50) in the United States is shipped via First Class Mail 3-6 business days.*
Priority Mail is available for an extra charge. Delivery 2-6 business days*
Priority Express is also available for an extra charge. Delivery 1-3 business days.

Learn More

In-store Pickup:
We offer in-store & curbside pickup options for JSC Team members with onsite access to JSC.