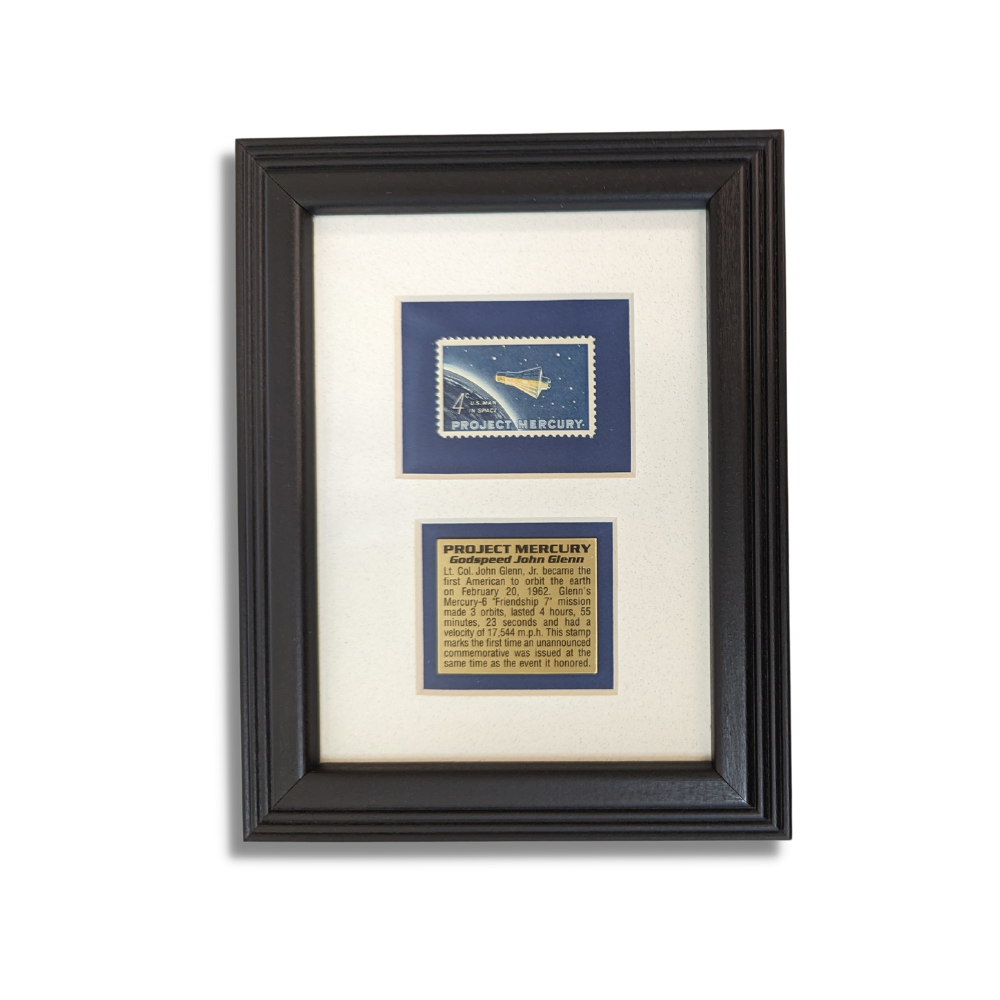 Project Mercury Stamp Set
Project Mercury Stamp Set
-5 x 7 framed and matted stamp with description plaque.
-Wall mount and easel back.
Legacies
Our Life & Times in Stamps
One of the greatest honors bestowed is when our personal interests are commemorated through the issuance of a stamp. The artistry of postage stamps captures meaningful expressions from the best of our life & times.
Story Plaque Reads:
Project Mercury
Godspeed John Glenn
Lt. Col. John Glenn, Jr. became the first American to orbit the earth on February 20, 1962. Glenn's Mercury-6 "Friendship 7" mission made 3 orbits, lasted 4 hours, 55 minutes, 23 seconds and had a velocity of 17,544 m.p.h. This stamp marks the first time an unannounced commemorative was issued at the same time as the even it honored.
Shipping:
Free shipping (orders over $50) in the United States is shipped via First Class Mail 3-6 business days.*
Priority Mail is available for an extra charge. Delivery 2-6 business days*
Priority Express is also available for an extra charge. Delivery 1-3 business days.

Learn More

In-store Pickup:
We offer in-store & curbside pickup options for JSC Team members with onsite access to JSC.