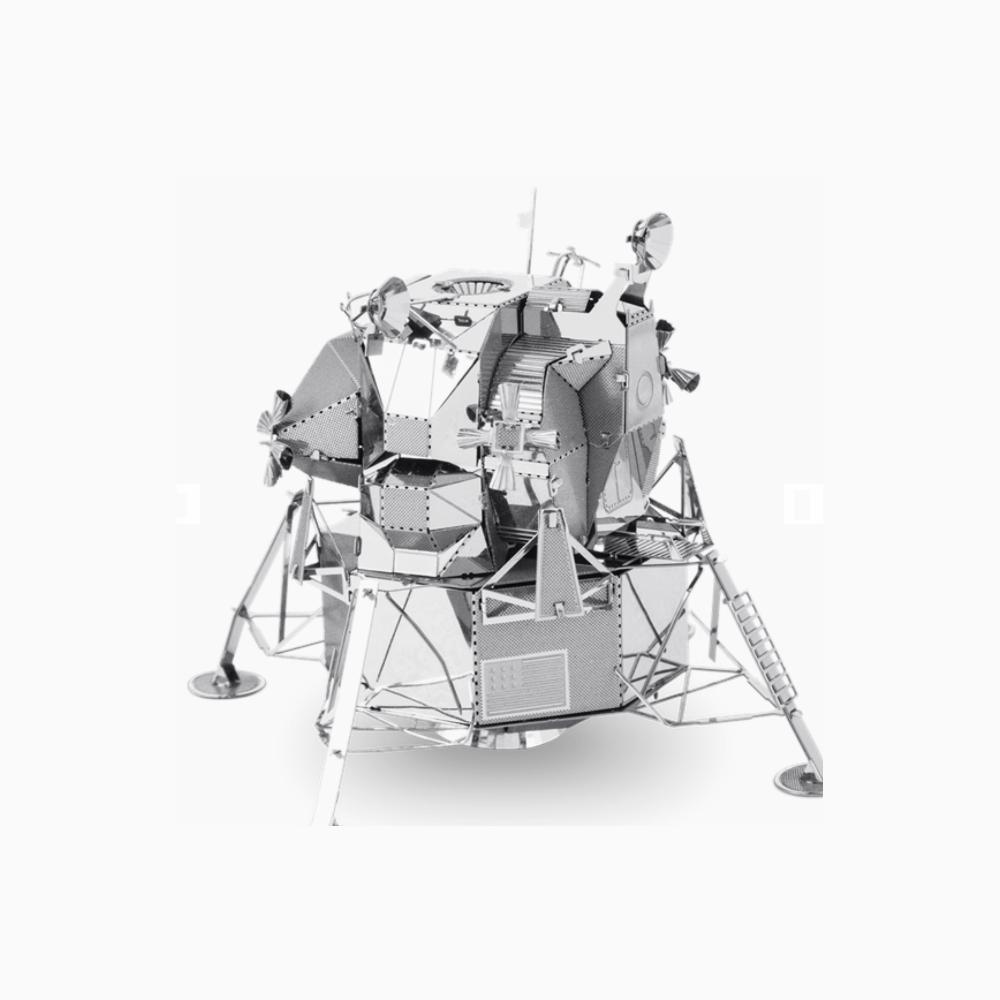 Metal Apollo Lunar Module
Metal Apollo Lunar Module
Was a two-part spacecraft used to carry a crew of two from lunar orbit to the surface of the moon and back. The descent stage served as the launch pad for the ascent stage plus it housed the landing gear, engines, and fuel needed for landing. Six such crafts successfully landed on the Moon between 1969 and 1972.
 This model is in puzzle form and must be assembled.
Once assembled, dimensions are 2.34 x 2.34 x 2.15 inches.
Shipping:
Free shipping (orders over $50) in the United States is shipped via First Class Mail 3-6 business days.*
Priority Mail is available for an extra charge. Delivery 2-6 business days*
Priority Express is also available for an extra charge. Delivery 1-3 business days.

Learn More

In-store Pickup:
We offer in-store & curbside pickup options for JSC Team members with onsite access to JSC.