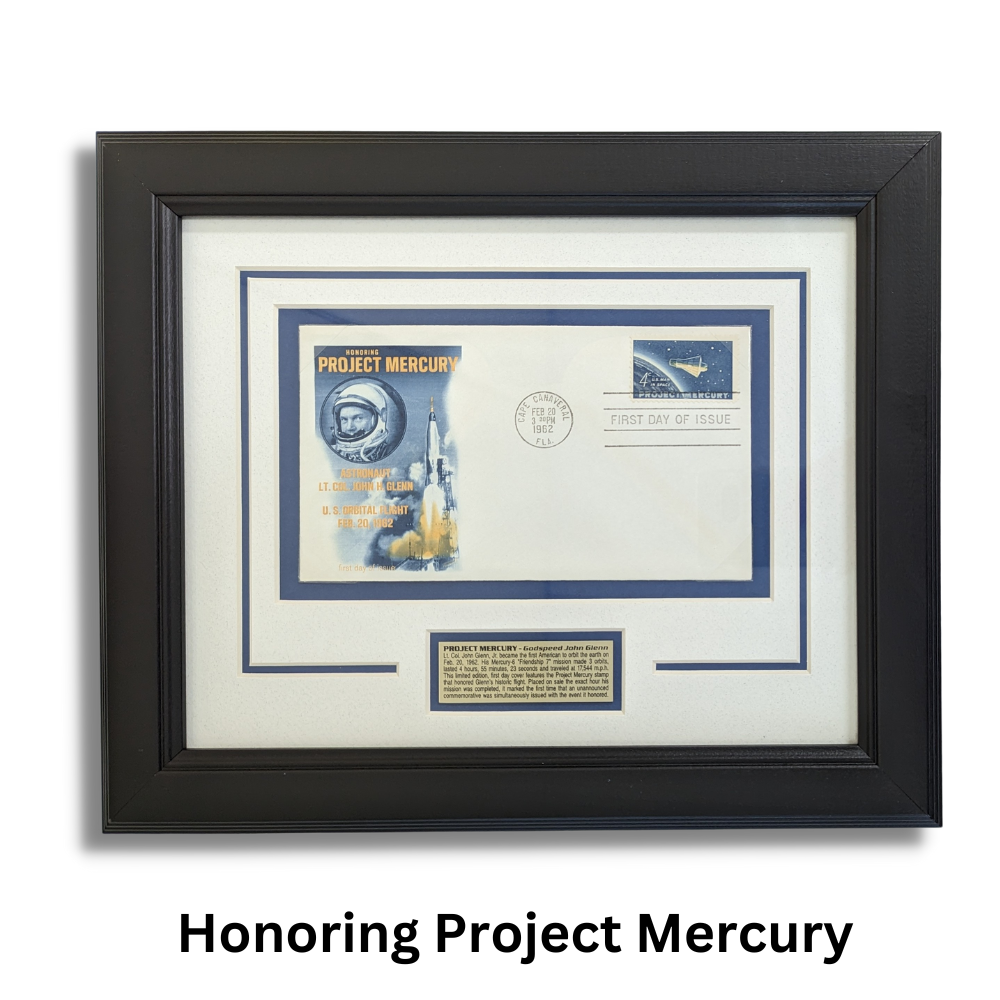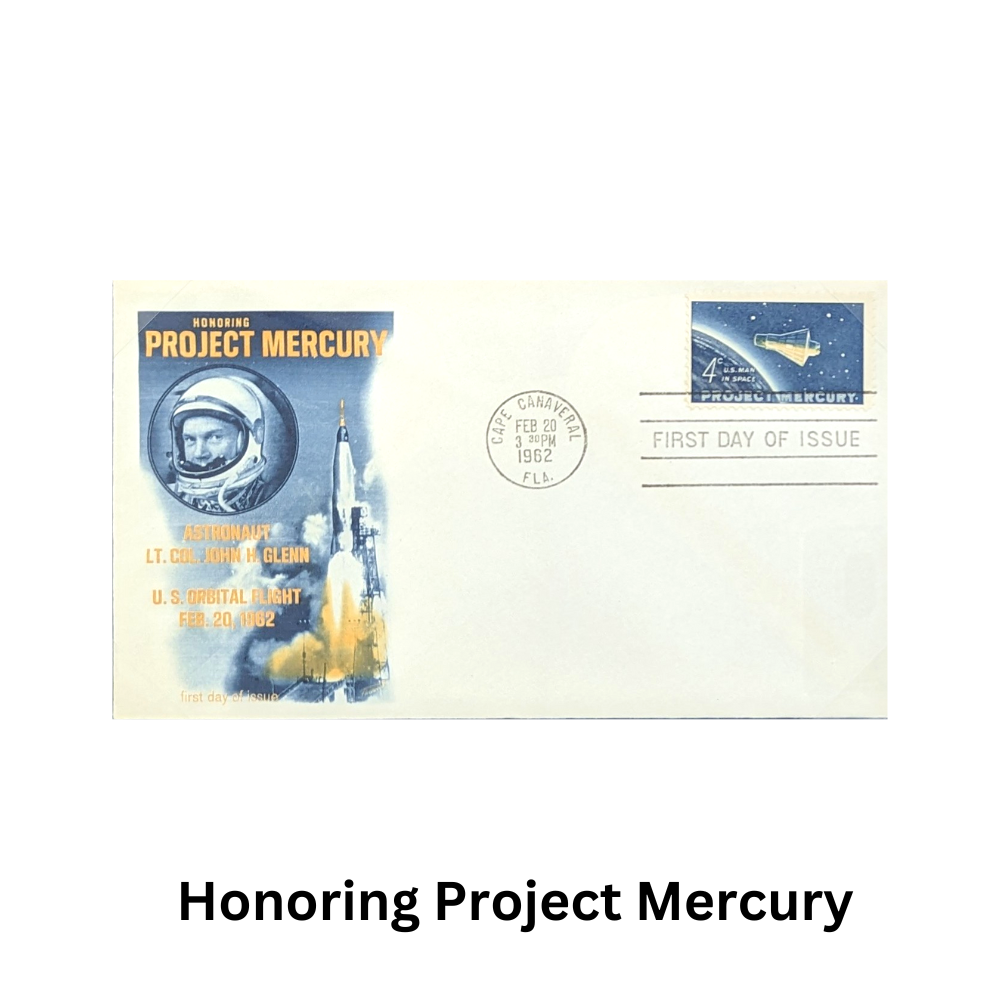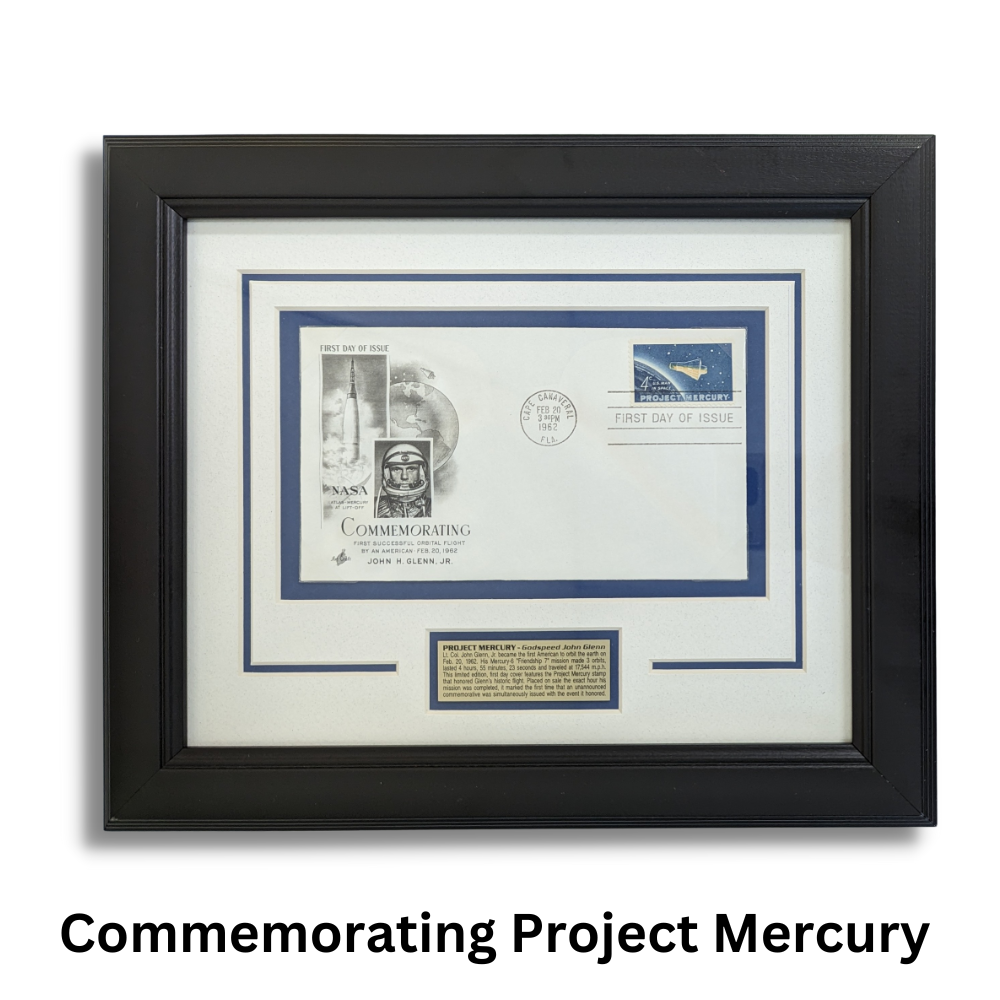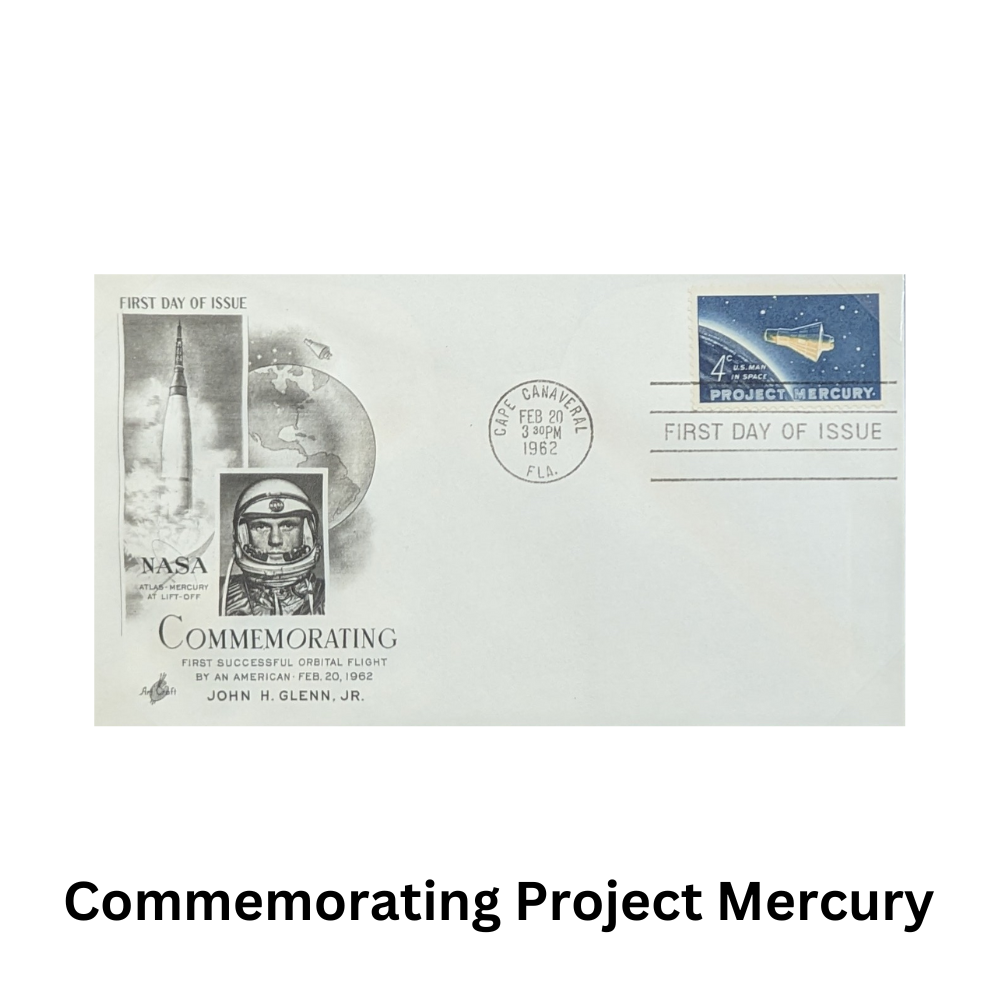 Project Mercury Framed Envelope and Stamp Set, available in 2 different envelope styles. 
The Story Plaque Reads:
PROJECT MERCURY: Goodspeed John Glenn
Lt. Col. John Glenn, Jr. became the first American to orbit the earth on Feb 20, 1962. His Mercury-6 "Friendship 7" mission made 3 orbits, lasted 4 hours, 55 minutes, 23seconds and traveled at 17,544 m.p.h. This limited edition, first day cover features the Project Mercury stamp that honored Glenn's historic flight. Placed on sale the exact hour his mission was completed, it marked the first time that an unannounced commemorative was simultaneously issued with the event it honored. 
12"x10"
Shipping:
Free shipping (orders over $50) in the United States is shipped via First Class Mail 3-6 business days.*
Priority Mail is available for an extra charge. Delivery 2-6 business days*
Priority Express is also available for an extra charge. Delivery 1-3 business days.

Learn More

In-store Pickup:
We offer in-store & curbside pickup options for JSC Team members with onsite access to JSC.