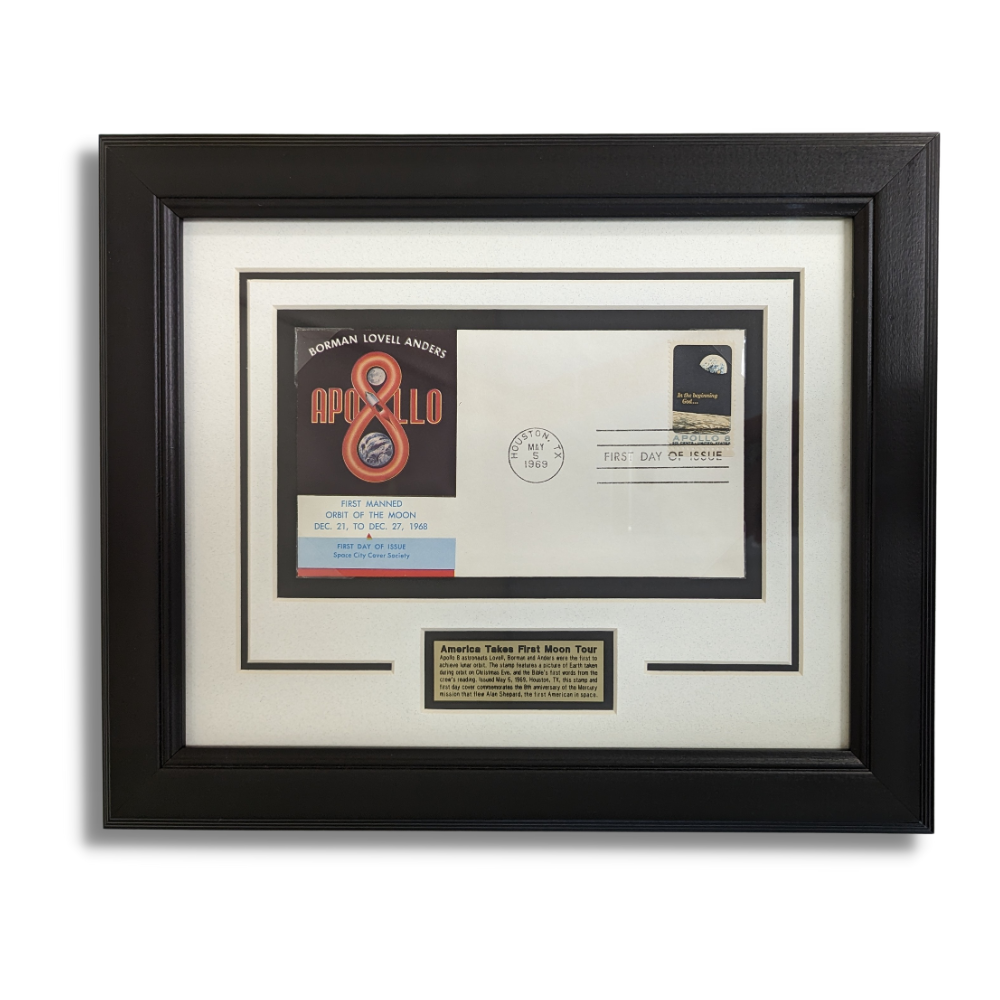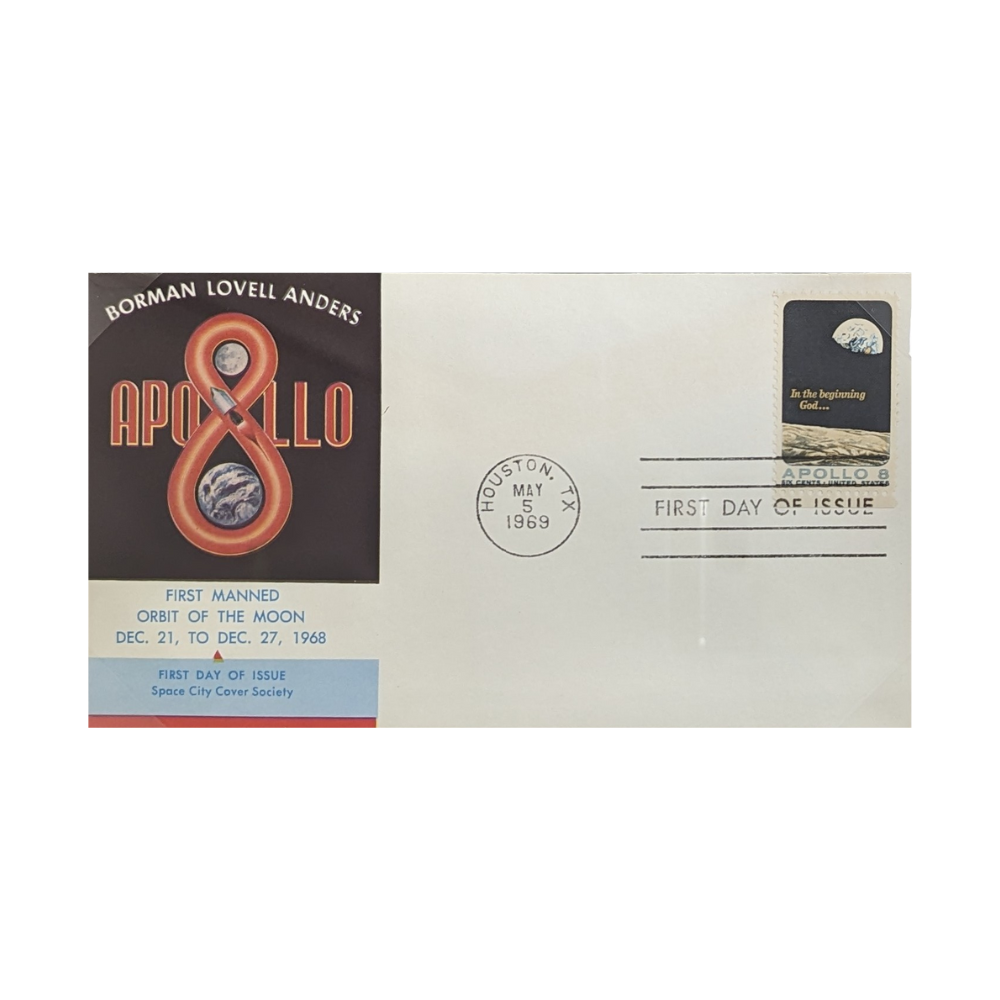 Framed Apollo 8 Lunar Orbit Stamp Set
Framed Apollo 8 Lunar Orbit Stamp Set
Story Plaque Reads:
America Takes First Moon Tour
Apollo 8 astronauts Lovell, Borman and Anders were the first to achieve lunar orbit.  The stamp features a picture of earth taken during orbit on Christmas Eve, and the Bible's first words from the crew's reading. Issued May 5, 1969, Houston, TX, this stamp and first day cover commemorates the 8th anniversary of the Mercury mission that flew Alan Shepard, the first American in space. 
12"x10"
Shipping:
Free shipping (orders over $50) in the United States is shipped via First Class Mail 3-6 business days.*
Priority Mail is available for an extra charge. Delivery 2-6 business days*
Priority Express is also available for an extra charge. Delivery 1-3 business days.

Learn More

In-store Pickup:
We offer in-store & curbside pickup options for JSC Team members with onsite access to JSC.