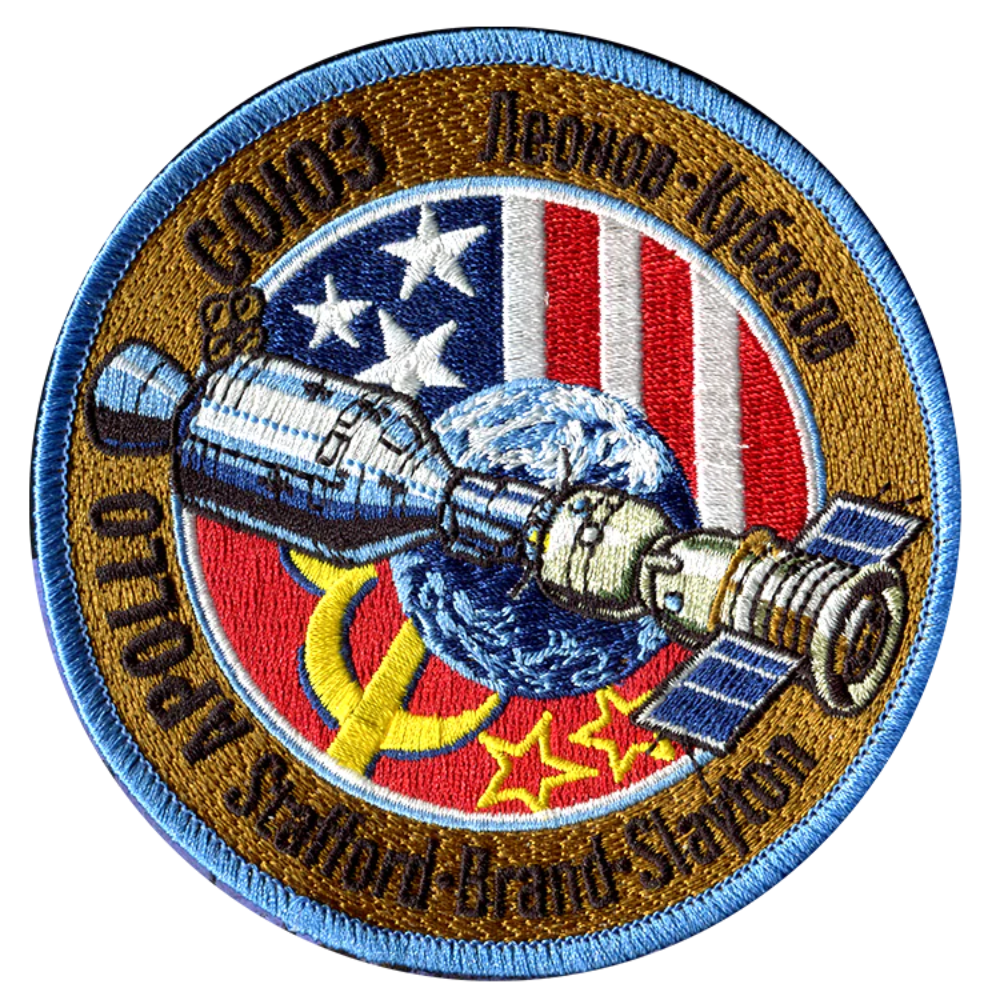 Apollo Soyuz Test Project patch
Apollo Soyuz Test Project patch
This patch is based on artist Jean Pinataro's original design for the ASTP mission emblem, which was selected by the American crew as their first choice in a competition among aerospace contractors involved in the mission.
After twice being rejected by NASA higher management, the crew asked Pinataro to re-design the emblem, explicitly directing her to base it on Robert McCall's depiction of the ASTP docking (with McCall's approval).
The three stars on the top, and the two stars on the bottom, represent the American and Soviet crew members, respectively.
Approximately 4" diameter
Shipping:
Free shipping (orders over $50) in the United States is shipped via First Class Mail 3-6 business days.*
Priority Mail is available for an extra charge. Delivery 2-6 business days*
Priority Express is also available for an extra charge. Delivery 1-3 business days.

Learn More

In-store Pickup:
We offer in-store & curbside pickup options for JSC Team members with onsite access to JSC.