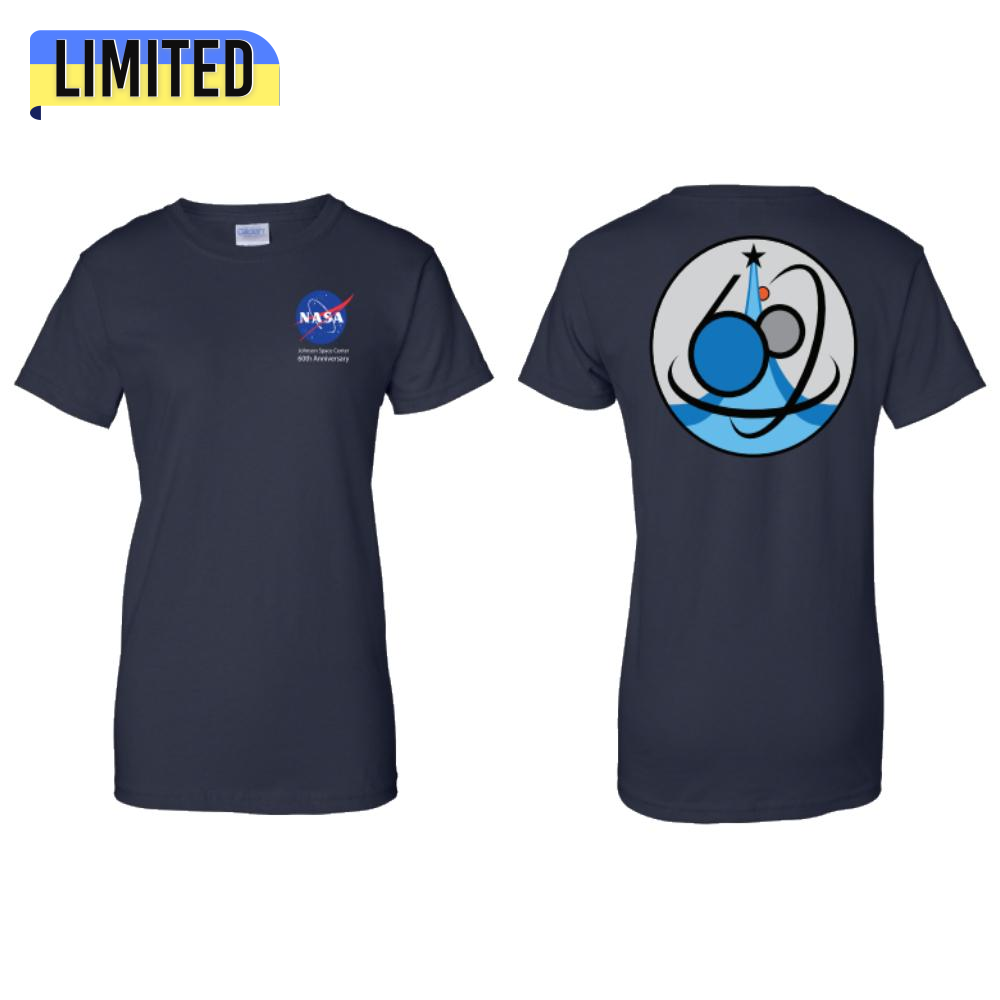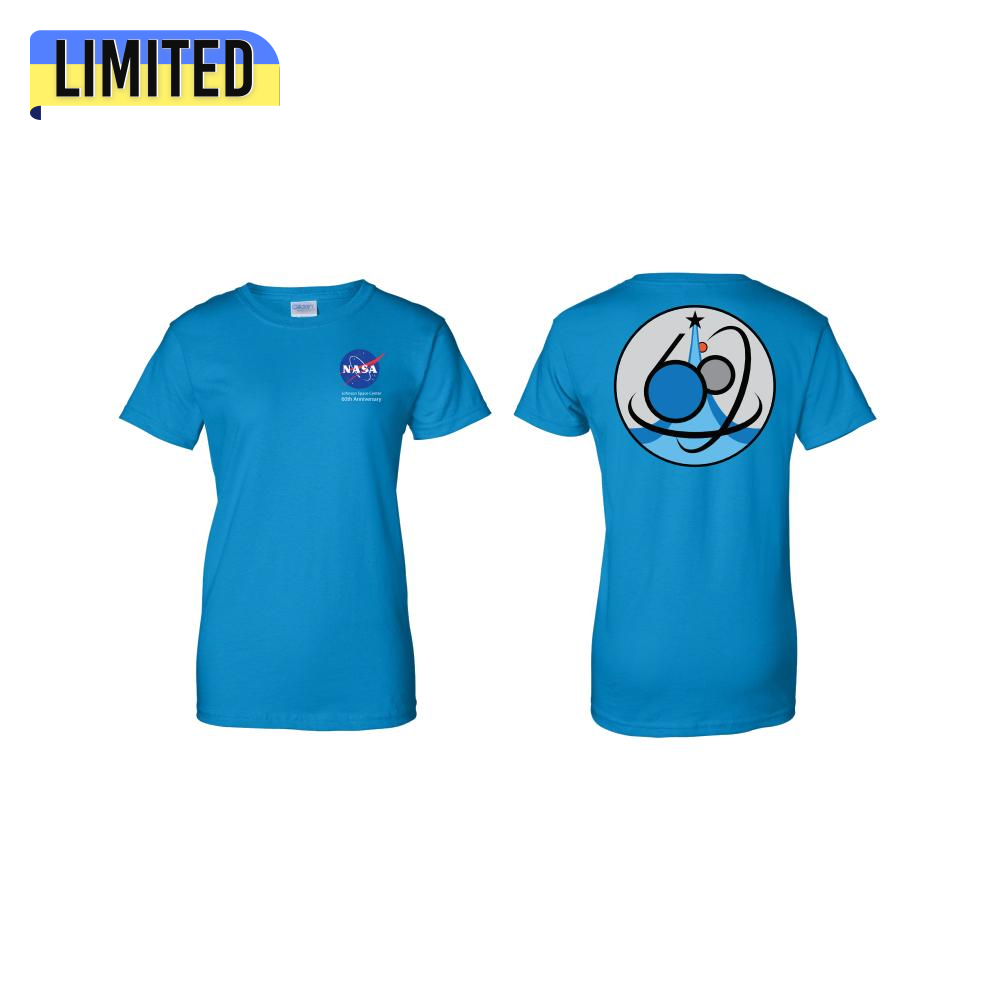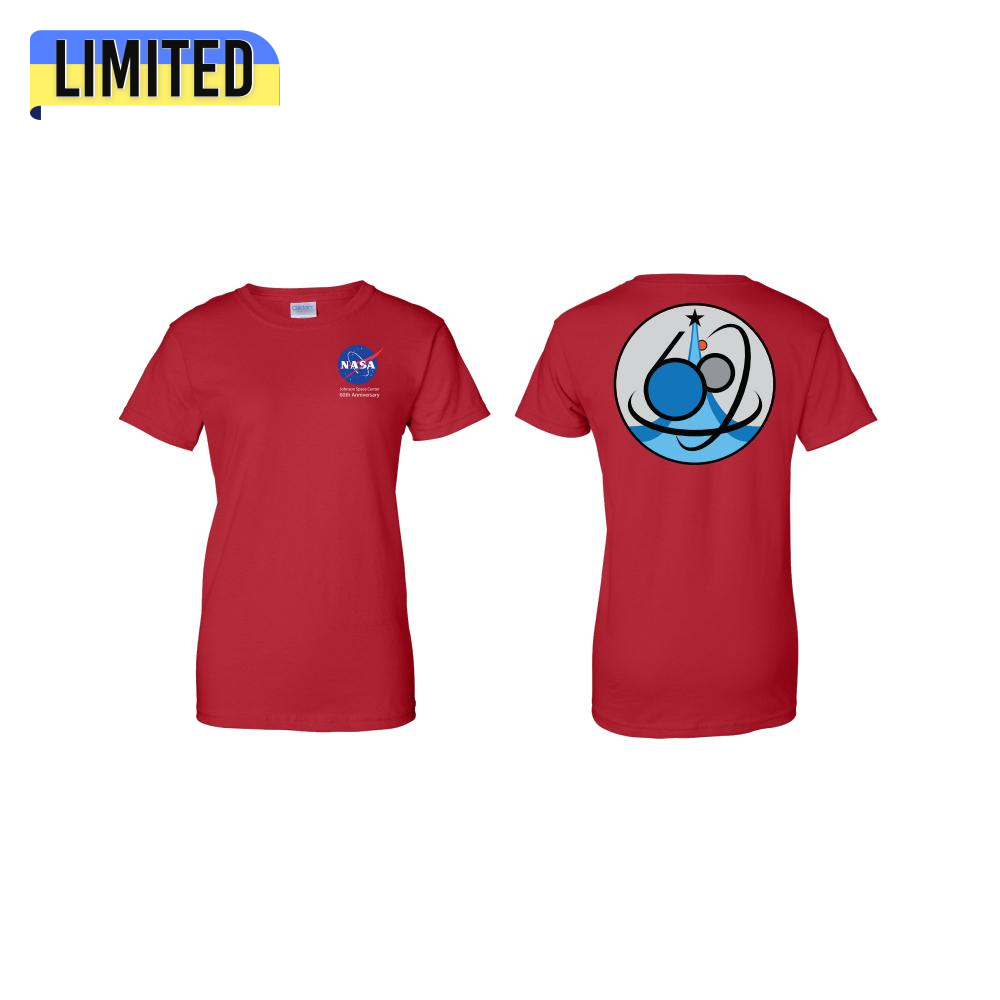 Ladies NASA JSC 60th Ann Tshirt
Ladies NASA JSC 60th Ann T-shirt
Johnson Space Center (JSC) in Houston, Texas, was established in 1961, and from the Gemini, Apollo, and Skylab projects to today's Space Shuttle and International Space Station Programs, the Center continues to lead NASA's efforts in human space exploration.
Celebrate the Johnson Space Center's 60th anniversary with a limited-edition collection of apparel, caps, mugs, and keychains. Items will be offered for a limited time.
Shipping:
Free shipping (orders over $50) in the United States is shipped via First Class Mail 3-6 business days.*
Priority Mail is available for an extra charge. Delivery 2-6 business days*
Priority Express is also available for an extra charge. Delivery 1-3 business days.

Learn More

In-store Pickup:
We offer in-store & curbside pickup options for JSC Team members with onsite access to JSC.