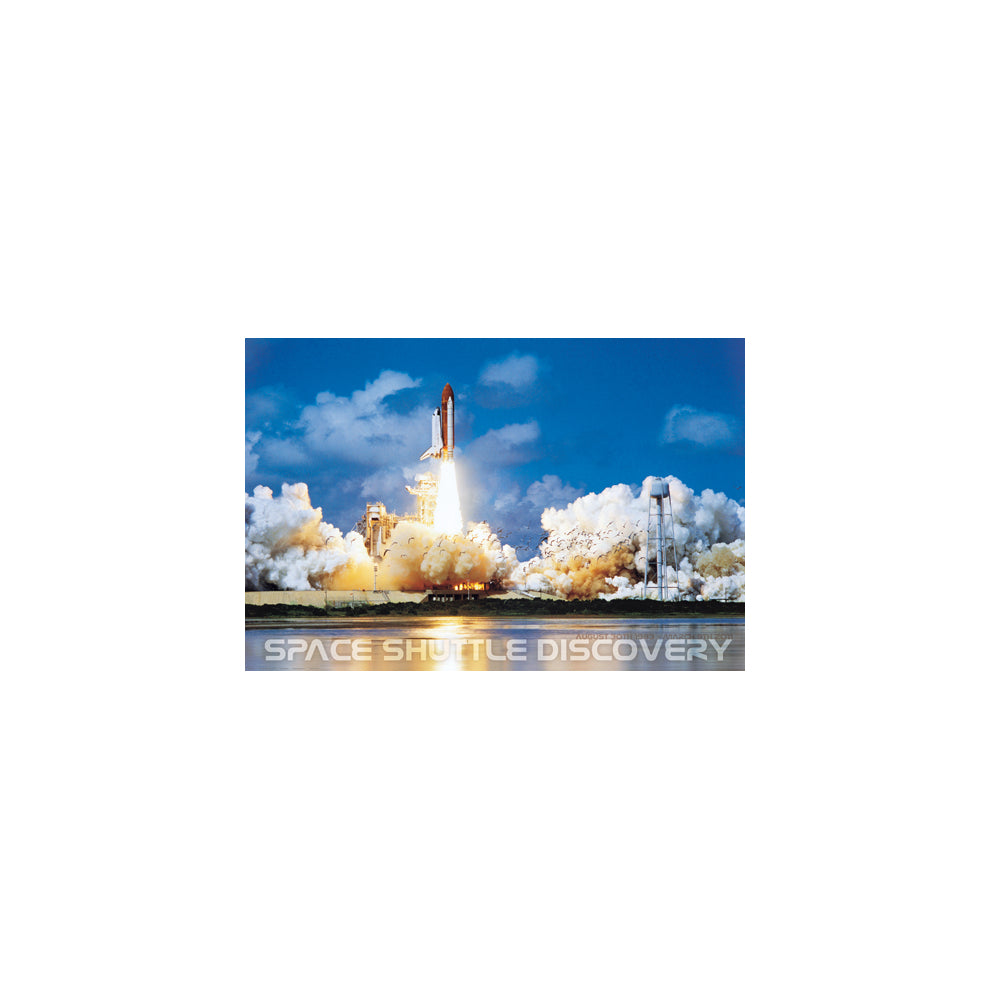 Poster 17 Shuttle Discovery
Poster 17 Shuttle Discovery
Discovery went on to complete 39 successful missions and spend 365 days in space total, surpassing the other orbiters in NASA's fleet of space shuttles. The orbiter has an esteemed list of accomplishments, such as being the first to dock with the International Space Station and serving as the Return-to-Flight orbiter following both the Challenger and Columbia tragedies. It was also the orbiter that carried the Hubble Space Telescope to space and completed two of the five servicing missions on the telescope.
Shipping:
Free shipping (orders over $50) in the United States is shipped via First Class Mail 3-6 business days.*
Priority Mail is available for an extra charge. Delivery 2-6 business days*
Priority Express is also available for an extra charge. Delivery 1-3 business days.

Learn More

In-store Pickup:
We offer in-store & curbside pickup options for JSC Team members with onsite access to JSC.