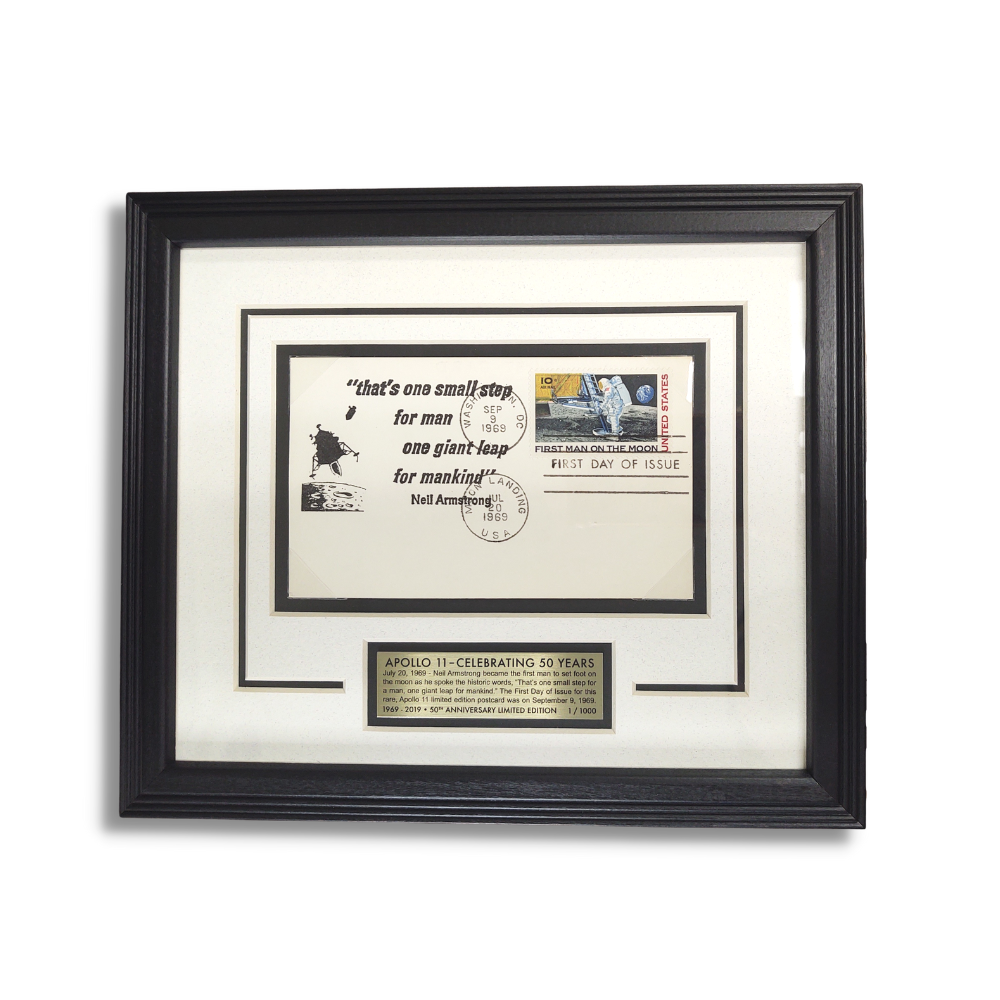 Apollo 11 Celebrating 50 Years Frame
Apollo 11 Celebrating 50 Years Frame
The Story Plaque reads:
APOLLO 11- CELEBRATING 50 YEARS
July 20, 1969- Neil Armstrong became the first man to set foot on the moon as he spoke the historic words, "That's one small step for a man, one giant leap for mankind." The First Day of Issue for this rare, Apollo 11 limited edition postcard was on September 9, 1969.
1969-2019 50th ANNIVERSARY LIMITED EDITION 
 Frame Dimensions: 10" x 8.5"
Made in the USA.

Shipping:
Free shipping (orders over $50) in the United States is shipped via First Class Mail 3-6 business days.*
Priority Mail is available for an extra charge. Delivery 2-6 business days*
Priority Express is also available for an extra charge. Delivery 1-3 business days.

Learn More

In-store Pickup:
We offer in-store & curbside pickup options for JSC Team members with onsite access to JSC.